Go gorilla trekking in Mgahinga Gorilla National Park, one of the only four national parks that protect the endangered mountain gorillas in the world. Mgahinga is the Ugandan part of the Virunga Conservation Area. There is only one habituated gorilla family within the park and a total of 8 tourists can visit the park for gorilla trekking in a day. If you have little time in Africa and yet you would like to see the endangered mountain gorillas, this is the best trip to take.
Highlights
Wake up early in the morning. This trip starts at 4.00AM and departs daily from Kigali, the capital of Rwanda. Travel to Mgahinga Gorilla National Park via the Cyanika Border.
Trip Itinerary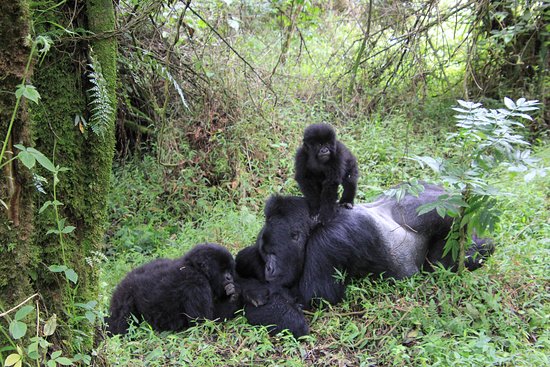 Meet and greet at 4.00AM in Kigali, the Capital of Rwanda. Travel to northern Rwanda past the Volcanoes National Park. Cross to Uganda via the Cyanika border. On arrival at Ntebeko, get briefed about gorilla tracking in Mgahinga Gorilla National Park, the Ugandan part of the Virunga Region.
There is one habituated gorilla family in Mgahinga Forest. The Nyakagezi Group is one of the loveliest gorilla family to hike. There are four silver-back gorillas that live within the park. The gorilla trek in Mgahinga Forest takes less hours if compared with Bwindi Impenetrable National Park.
Meeting eye to eye with the mountain gorillas in the wild is a moving experience that will never fade from your memories.
End of Safari
Though gorilla trekking is a standalone experience, you can combine this trip with several other adventures in Uganda, the Pearl of Africa. Go Gorilla Trekking can combine this experience with other interesting places such as Queen Elizabeth National Park, Kibale Forest National Park, Lake Bunyonyi and more.
You can also combine gorilla trekking in Mgahinga National Park with other treks in Volcanoes National Park of Rwanda, the Virunga National Park of DR Congo and Bwindi Impenetrable Forest.